Discover how fast
the grid can be
In this demo, you can see a 1.6 GB file with 11 million records ready to work with.
This is an actual dataset and you can download it.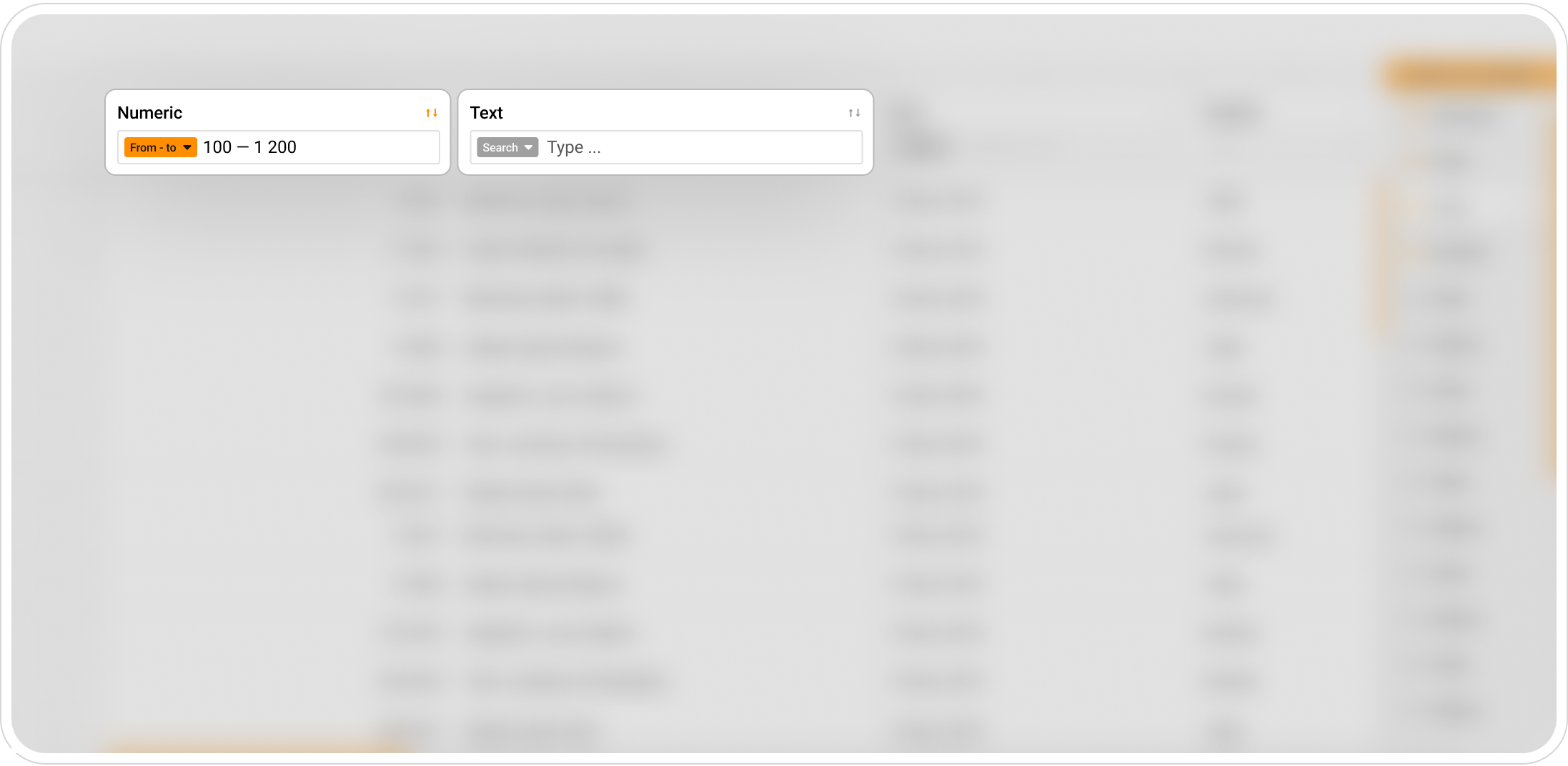 Filter
Narrow your search to focus on the needed data. Specify the data range you want by filtering numeric or string values.

Sort
Sort records by numerical values or arrange text values alphabetically, making it easier to find extremes and standouts.
Scroll
Seamlessly scroll through 11 million records when the majority of software cannot even open a file of this size.
That is how we believe your grid should actually work
Put me on a waiting list
The Idea Behind
How the fastest grid is being created
Loading massive data volumes has always been a time-consuming process. We are the developers determined to change it.
With more than 14+ years of expertise in developing trend-setting products such as Flexmonster and WebDataRocks, we feel ambitious about creating a new standard of working with big data.
This new approach incorporates split-second data processing we want to apply to our future grid.
We present this new technology with the developers in mind. We hope to reach the right audience of like-minded people who could use its potential to the fullest.
Are you one of them?
Test
the grid
We are still in the developing stage, swiftly moving to completion. Keep track of progress and be the first to test the grid with your data!
Have ideas in mind? - We would be glad to hear them!
Get notified when DataTableDev is ready!
Join us on Twitter to keep track of the progress.
We will notify you when the DataTableDev is ready!